Student Program
Black Entrepreneurs, Inc. is an organization composed of gifted and promising young members that possess a variety of entrepreneurial skills, the most important of these skills being a relentless drive for the success of themselves as well as those around them. We are intent on having the best and brightest future black entrepreneurs who are motivated to strive for the bettering of themselves and others day after day. In order to accomplish this, we recruit and mold the students of today, those with the highest of potential, so they may be among the top entrepreneurs of tomorrow.
Why Join BE?
Once accepted into our organization, there are numerous benefits that are available to our students.  These benefits include but are not limited to assistance and guidance in pursuing one's career dreams and goals, offering services for professional development, fellowship with like-minded individuals and peers, and continuous opportunities to give oneself an edge in the professional marketplace (like our See the World, Be the Future campaign).
Have What It Takes?
We at Black Entrepreneurs, Inc. believe in investing as much as we can in our students so that one day they can be as great as they are meant to be. Ideally, once our students become successful in the professional world, they will then be able to invest back into their community as Sponsors and help other students with the same goals and dreams they once had. This is an extraordinary organization that is the only one of its kind. In order to remain extraordinary, we must continue to recruit exceptional individuals. If you believe that you have the potential to be great, then apply today and start your journey down the path of success.
BE Student Members Requirements
In order to join BE, one must be a black undergraduate/graduate student currently enrolled at a 4-year college/university. Applicants must be between 16 – 30 years of age. There are no restrictions upon areas of study or GPA to join. If you meet these requirements, please download the linked application below. Once downloaded, please fill out and return by email to be@blackentrepreneursinc.org. Applications will be processed as soon as possible and each applicant will be updated of their status shortly thereafter.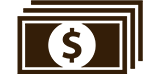 See the world, BE the future
Learn about the See the World, BE the Future scholarship and campaign.
Learn more.
Donate Now
Sponsor a student's See the World, BE the future trip and support Black Entrepreneurs' mission. Learn more.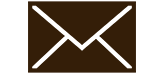 Keep up with BE
Receive news, updates, and more information about Black Entrepreneurs, Inc. Sign up.