About Black Entrepreneurs, Inc.
Vision and Mission
Black Entrepreneurs, Inc. is a non-profit organization that was created with the vision of increased representation of Black innovation.  This increase in Black innovation will foster an increase in the self-improvement and self-empowerment of the Black community worldwide.
In order to make this vision a reality, our mission is to cultivate and promote the entrepreneurial spirit of the Black community like a prized and noble plant.  Our efforts will be continuously aimed at preparing and sowing the proper seed, raising and growing a resilient seedling, and then nurturing and maintaining our entrepreneurial spirit once it has grown to its fullest potential.  In promoting, we will advance the existing entrepreneurial spirit of our community.  Our efforts will endeavor to stimulate, assist, and champion Black entrepreneurs who have already developed a solid foundation and are beginning to focus on prosperity and longevity.
See The World, BE The Future Campaign
To accomplish our mission, Black Entrepreneurs, Inc. has implemented the See the World, BE the Future study abroad campaign. This unique program selects and rewards our very own students (future entrepreneurs), who are pursuing either an undergraduate and/or graduate degree. Scholarships are awarded based on merit and previous accomplishments. These promising students will be awarded travel fare to any destination in the world for a study abroad. These study abroad trips can range in longevity from one semester up to an entire year. To learn more, go to our See the World, BE the Future page.
Be a Part of The Change
We at Black Entrepreneurs, Inc. are proud to have an organization dedicated to making a substantial change in the way the world sees black innovation and ingenuity. If you are a student (future entrepreneur), go to our Students page to see how you can become a member. If you would like to donate to Black Entrepreneurs and/or sponsor our See the Word, BE the Future campaign for students, go to our Sponsors page for more information. Sponsors can simply go to our Donate Now page to donate at anytime as well. If you would like to subscribe to news, updates, or more information about BE, please click on our "Keep up with BE" box below. Thank you for visiting. Let's BE the change we wish to see!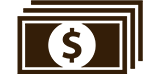 Learn about the See the World, BE the Future scholarship and campaign.
Learn more.
Sponsor a student's See the World, BE the future trip and support Black Entrepreneurs' mission. Learn more.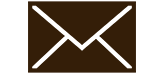 Keep up with BE
Receive news, updates, and more information about Black Entrepreneurs, Inc. Sign up.