Black Entrepreneurs, Inc. is a non-profit organization designed to cultivate and promote the entrepreneurial spirit of the black community.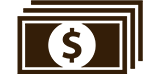 Learn about the See the World, BE the Future scholarship and campaign.
Learn more.
Sponsor a student's See the World, BE the future trip and support Black Entrepreneurs' mission. Learn more.